NURI,the artisanal sardine
With a selected and limited production, each can of NURI symbolizes a legacy. A unique and unparalleled quality that has become a symbol of life's precious moments that we share with our loved ones. All ingredients are selected by hand and the unique traditional method is maintained from generation to generation. NURI sardines bring the same unforgettable flavor to our table as always.
From the purchase of the best fish, the selection of the freshest ingredients, the unique method of cooking to the careful manual preparation process, everything flows into an artisanal product. Culminating in a very special moment when each can is wrapped manually, just like a very special gift would be. NURI consumers know that they belong to a restricted and exclusive group of connoisseurs of genuine and unique products, made from people to people.
A unique legacy of living history.
NURI is produced at Pinhais & Cª Lda factory, a canning company in Matosinhos, Portugal, founded in 1920 and which, until today, is the only company that remains faithful to the traditional method throughout its production. This ensures the highest quality and flavor.
Our differentiation comes from the selection and purchase of only the best fish, the freshness of its ingredients, in homemade (and secret) recipes perfected by generations, and of course, the small – but great – details that only our dedicated collaborators know, as they are used to handling this product for many decades now.
We can say that the real secret is in your hands!
TRADITION
If we go back in time we will realize that tradition is still what it was. All NURI preserves maintain the tradition of the company's founder. The focus on sardines, fresh fish and especially HANDS. Making by hand is an art form, only perfected by generations and generations.
FRESH INGREDIENTS
The selection of the freshest ingredients to be incorporated in each of the NURI cans is extremely careful. We know and choose only the best fish, we use the freshest ingredients daily from carrots to piri-piri and we use only the best olive oil, 100% refined.
FAMILY
The hands that make each of the NURI cans represent our family. Grandparents, mothers and daughters who passed on their knowledge from generation to generation, but above all their love. We take care of each other, everyone. Our family goes beyond employees, it also includes all of our suppliers, customers and other partners who have overcome the obstacles of various crises with us and together celebrate the many moments of joy.
SUSTAINABILITY
As a small-scale producer, we are concerned with the responsible use of marine resources. The reproduction of the captured species is fundamental to our own continuity, so we have established partnerships with reliable suppliers whose fishing methods are in accordance with international standards. By minimizing the use of machinery, preferring manual production processes, we have reduced energy consumption for a greener footprint.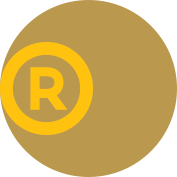 UNIQUE
The production process for NURI preserves is unique, since currently there is no canning company that is faithful to the traditional method in all its production. 37 steps are required to produce a NURI can. It is a genuine and authentic process of superior quality.
QUALITY
Inherent to a traditional method that has been in place since 1920, our entire production is internationally certified by IFS, one of the most demanding food standards. Our commitment to IFS requirements represents a letter of commitment to want to continue to serve our current and future consumers with the highest standards of quality and food safety. Learn more at: https://ifs-certification.com/index.php/en/
NURI represents a unique canning that brings 100 years of tradition and "know-how" to the table of consumers all over the world. Here we share our legacy with you.
Here you can download some of our photos, as well as our logo.