NURI, the artisanal sardine
With a limited and selected production, each NURI can symbolize a legacy.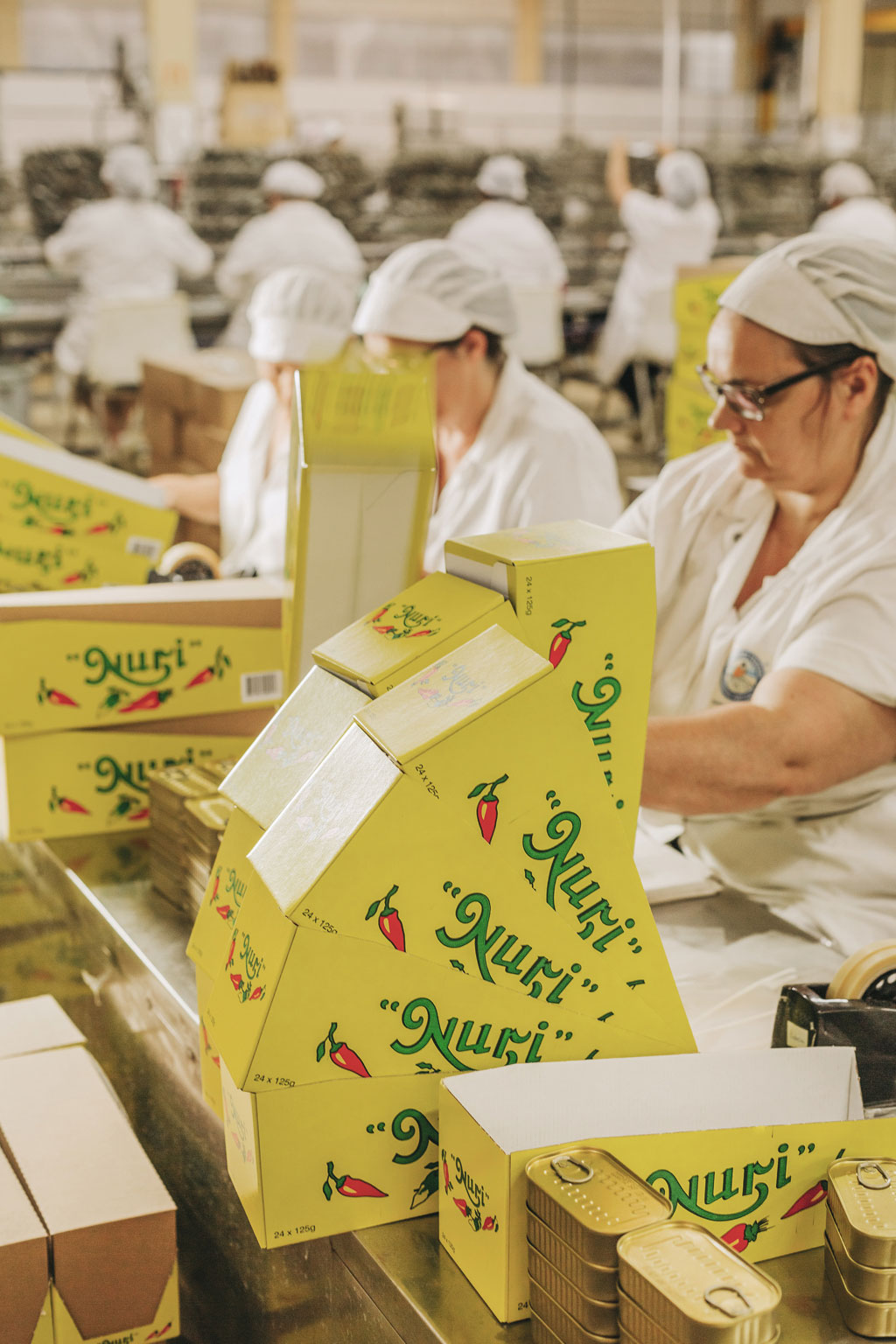 NURI is one of the oldest and most iconic brands of Pinhais & Cª Lda. But why the name NURI? There are two stories … One is about the reaction of an Arab when he opened a can. Seeing how the sardines shone, he exclaimed "NURI!" which means shinny, a symbol of purity and perfection in his language. For those who are true romantics, the 2nd story revolves around one of the company's founders. Being a traveled man, he spoke 4 languages ​​and was responsible for promoting our artisanal sardines in foreign markets. On one of his trips to Spain, he fell in love with a beautiful woman named – "NURIA". Now it's up to you to choose one of the stories to believe in.
See all the world's news about NURI.